"What's good
for you,
is good for us"
Thanks to our customers, we have evolved from being a subcontractor company into one that acts as a full business partner. We take greater responsibility for the entire process by ensuring you, the customer, benefits from added value and increased profitability. We develop our customer contacts to the same degree as our core activity.
Nowadays there are huge requirements in terms of quality. This is true of both materials and production. Quality must therefore underpin our whole way of thinking. This is why Triplan has a basic approach, organisation and production planning system, that ensure the company is a sustainable link within all areas relating to matters of quality. ISO 9001 and ISO 14001 certified.
"Our quality –
your safety"
Injection moulding and installation
Save time and money; we'll take care of the installation for you.
Extensive installation capacity and short lead times!
Close to industrial nations such as Poland and Germany.
Triplan's mission is to provide its customers with solution-oriented services. Injection-moulded plastic parts, hot stamping, pad printing, assembly of products and packaging of the finished product, ensures that the customer can benefit from a seamless production flow.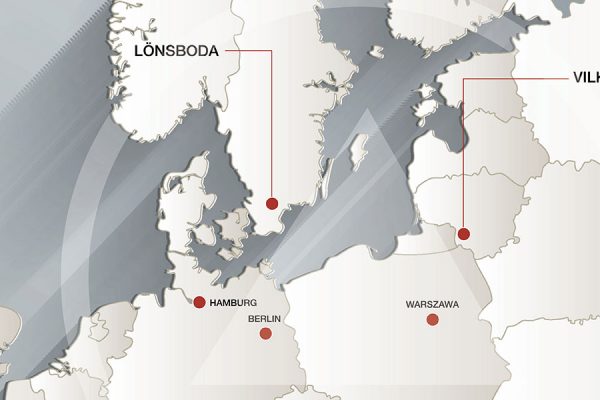 We have production facilities in Sweden and Lithuania, and supply many customers in northern Europe with injection-moulded parts, installation and subcontract manufacture.
Our proximity to Europe's largest industrial nations means we are very well placed to ensure short lead times and efficient delivery. By road, our delivery routes run from Sweden through Denmark and then onto Germany, and by sea we use the ports of Karlshamn and Ystad to reach the European mainland.